FAQ:
♻️ Can I live sustainably on a tight budget?
Absolutely! There's no need to buy expensive products simply because they have "eco" on the label. I have hundreds of budget-friendly tips & tutorials to show you exactly how to live more sustainably using items you may already have around the house!
✂️ Do I need any special equipment get started?
Nope! Most of the items you'll need are common household basics that can easily be found in your own closets, cupboards and drawers or very affordably purchased from thrift shops, discount stores and supermarkets.
🧵Do I already need to know how to sew & use basic tools?
Nope! I've included step by step instructional video tutorials in each of my courses that explain how to use everything required for each DIY.
💵 Can I use the skills I learn to make money?
Absolutely! It's easy to transform your new refashionista skills into a lucrative business! The final lesson in my Refashioning 101 course teaches you exactly how to successfully sell your preloved finds & upcycled eco-fashions.

Check out the eBooks too!


Go eco with my entire Confessions of a Refashionista sustainable lifestyle eBook series!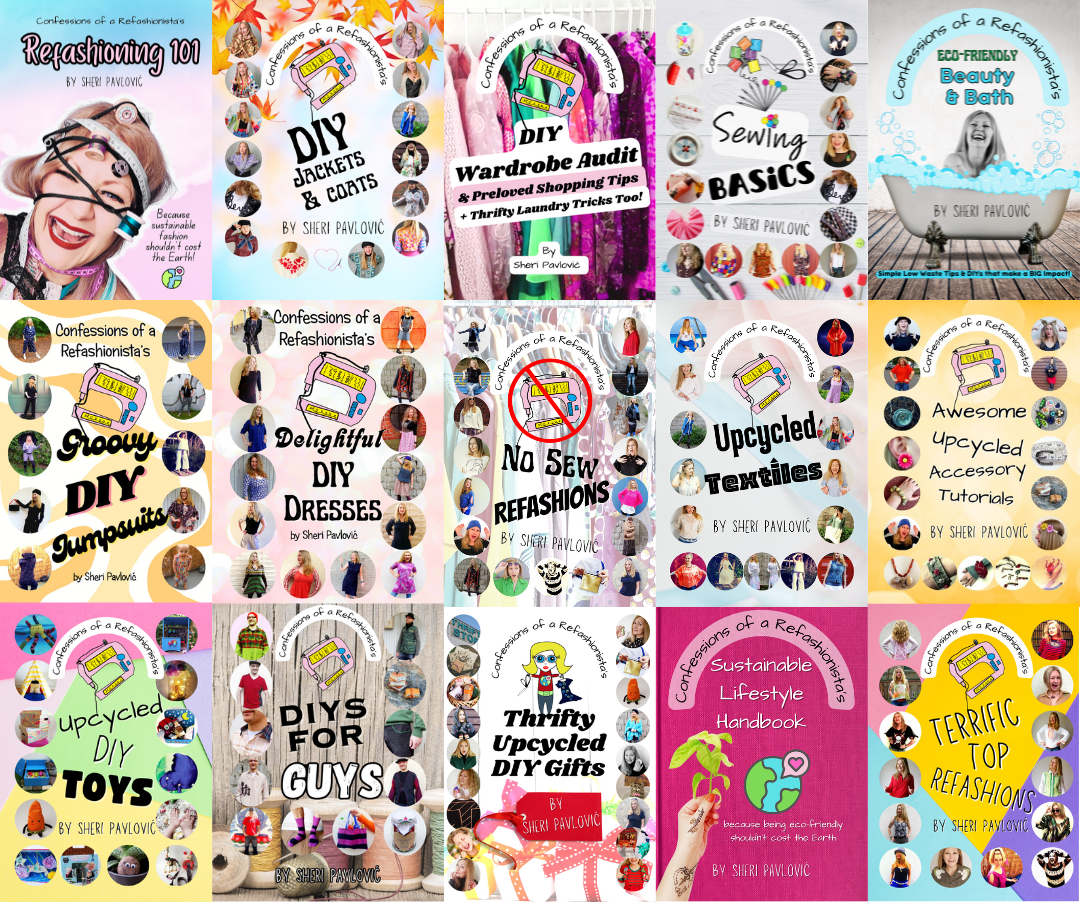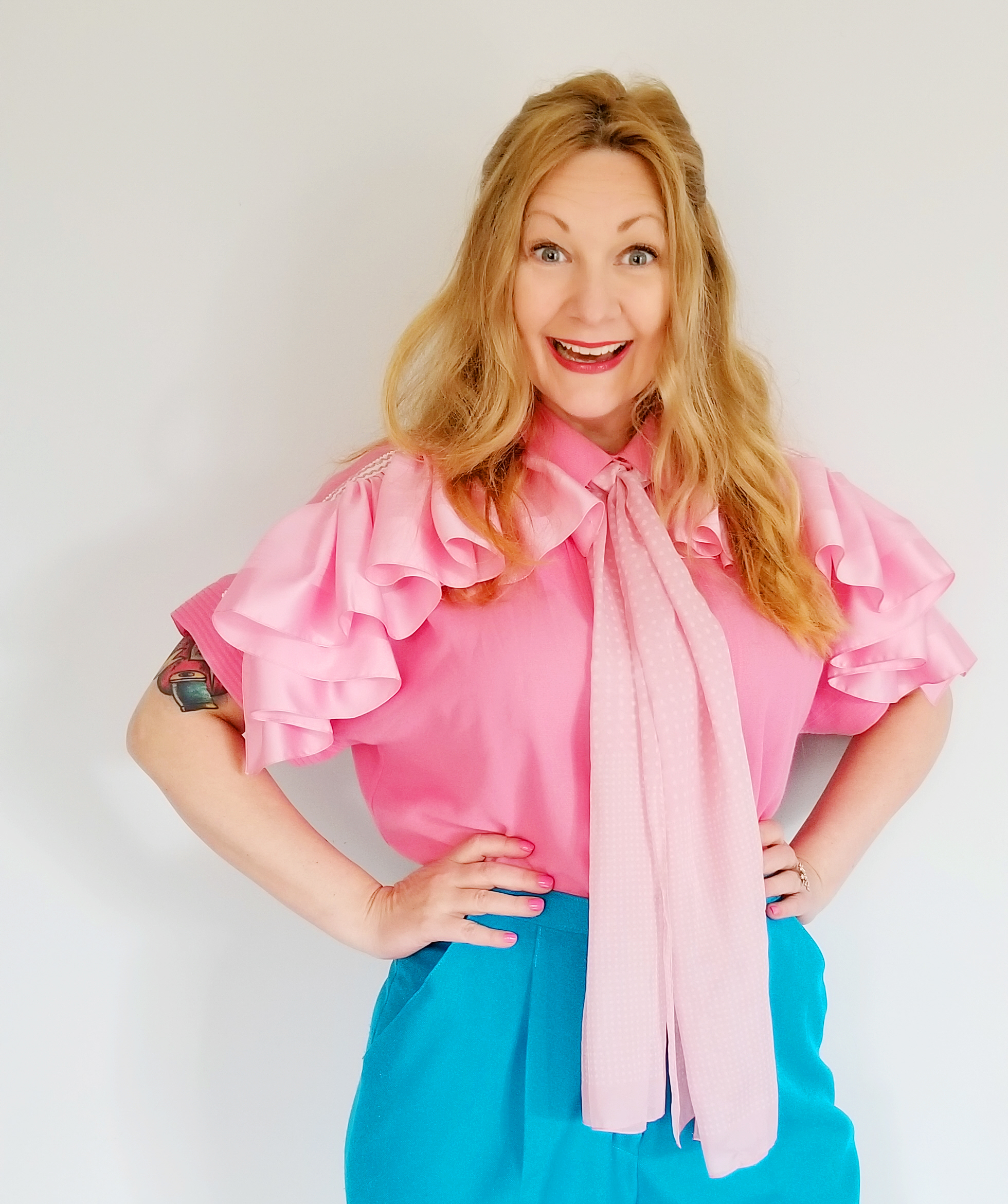 I'm Refashionista Sheri, the one woman show behind the book series, channel & blog Confessions of a Refashionista, the fabulous eco-friendly corner of the internet packed with step-by-step upcycling tutorials for everything from groovy clothing & accessories to funky home décor + a healthy dose of affordable sustainable lifestyle inspiration!
I absolutely adore transforming old into new and sharing my adventures in upcycling with you! I'm Canadian but lived a most extraordinary existence in North America, Japan, England, Greece & Germany before finally ending up in Toronto after over 20 years spent living & working abroad in the DIY, Fashion, Publishing, Education & Entertainment industries.
Check your inbox to confirm your subscription